Clean comfortable accommodation and freshly prepared food. 
On arrival the children are shown to their rooms by the instructors who will be their group leaders for the week.
Children stay in friendship groups of 2, 4, or 6 as arranged by the staff of the visiting school.
We discourage the children from bringing expensive technical items with them but encourage comforters and teddies!
We have recently refurbished all our bedrooms and all bedding is provided.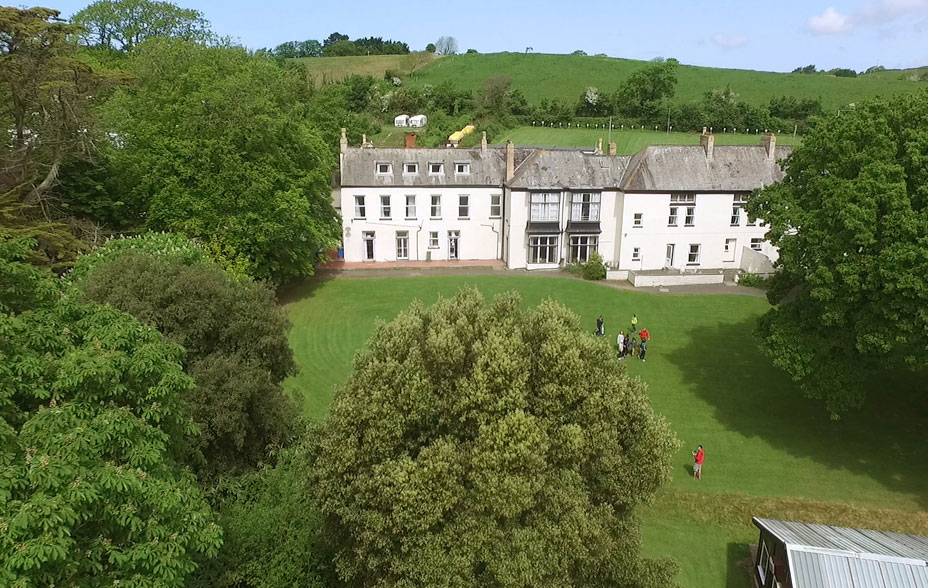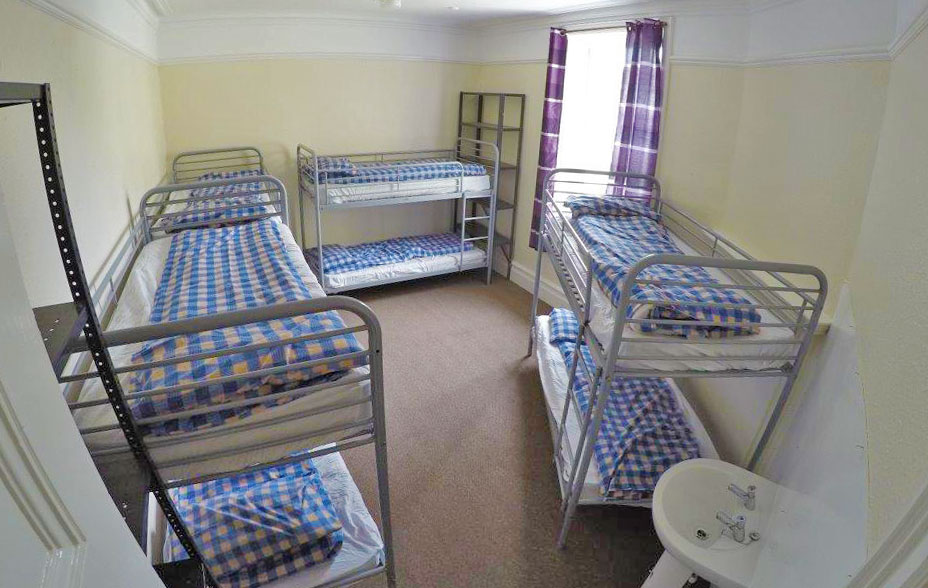 Eating at Knapp House
Everyone eats in the original dining room of Knapp House which has been converted in to a cafeteria style servery. All the meals are cooked daily in our kitchen using fresh local produce to provide nutritious ,healthy and filling meals.
Special dietary and medical needs? No problem…
We can also provide a menu choice for a variety of dietary and medical needs and are happy to talk to parents before their child arrives.
Breakfast
Choice of 3 different cereals
A selection of yogurts and grapefruit
Cooked breakfast comprising of 4 hot items …for example…bacon,tomato, fried bread and scrambled eggs OR sausage, baked beans, hash browns and fried eggs.
Toast and preserves
Lunch
A selection of freshly made sandwiches
Choice of crisps and chocolate bar
Fresh fruit
Dinner
An example of a weekly menu is below.
This is subject to change according to delivery and availability.
MONDAY
Sausage casserole
Chilli con carne (beef)
Cauliflower cheese accompanied by chips,mashed potato, rice and peas
Apple pie and custard or Ice cream/lolly
TUESDAY
Bolognese (beef)
Fish fingers or battered fish
Ratatouille accompanied by Jacket potatoes, chips, sweetcorn and pasta
Fruit cocktail or ice cream/lolly
WEDNESDAY
Lasagne (beef)
Hot Dogs with fried onions
Vegetarian curry accompanied by chips, rice, buttered new potatoes, peas/sweetcorn
Sponge and custard or ice cream/lolly
THURSDAY
Chicken curry
Pizza
Vegetable pasta bake accompanied by chips, rice, jacket potatoes
Chocolate mousse or ice cream/lolly
Along with the daily hot choices a SALAD BAR is also available which includes: ham, cheese, boiled eggs, coleslaw, lettuce, cucumber and tomato.